Check out the following list of the 5 best basil substitutes.
Is there anything worse than getting half way through a recipe and realizing you don't have all of the ingredients? Or worse- its a flavour that you are allergic to or straight up don't like? Fear not! Read on to find the basil substitutes for you.
Basil is a powerhouse herb in the kitchen both in sweet desserts and savoury cooking. It has subtle notes of mint, anise, and pepper. The soft round green leaves make it a treat for the eye when used as garnish or loosely mixed into a dish. It is hard to replace- but not impossible depending on its intended use!
Read on to learn all about the best basil substitutes that will mimic its flavour, texture and colour. Check out this guide for "What to Plant In May" including basil and other herbs to build up your stockpile!
About Basil
Basil is widely used in Italian cooking but can also be found in different cuisines such as Thai, Indonesian, and Vietnamese. It is a main component of the infamous pesto and almost always makes an appearance in tomato based sauces and soups including my homemade Canned Tomato Soup recipe. When possible, FRESH is best! You can also use dried basil at a ratio of one tablespoon of fresh basil to one teaspoon of dried basil. I love growing basil fresh- starting in my greenhouse and moving out into a pot in the warmer months. I inevitably end up with a basil surplus which I dehydrate and save for winter months. The strong flavours of home grown basil are hard to beat!
Best Basil Substitutions
It is hard, but not impossible to substitute basil for other herbs because of its unique flavour. Reach into your fridge, pantry, or garden and pull out one or more of these herbs if you are finding yourself needing a basil substitution.
1. Oregano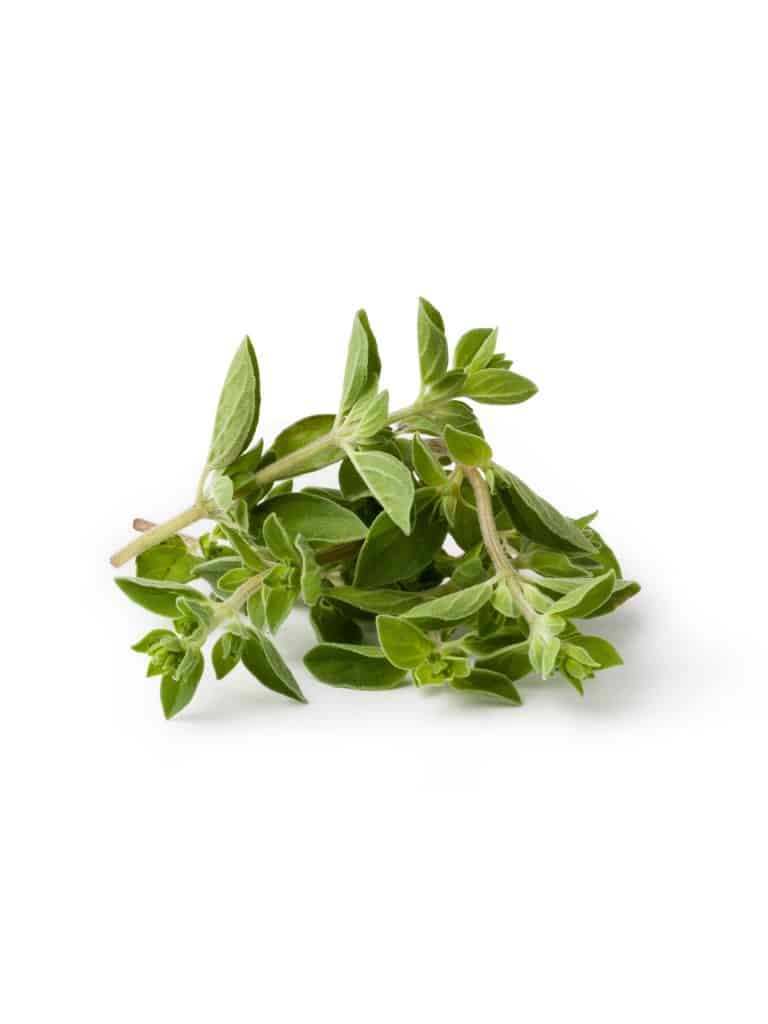 Much like basil, Oregano is used in a variety of tomato sauces, soups, and Italian recipes. Oregano is peppery, zesty, and it has the same beautiful green colour- working well for garnish and decoration.
Use in moderation. Oregano is strong flavoured so it is best to start small when substituting it for basil. Generally, you should halve the amount of oregano used vs. basil for a 1 to 2 ratio. For example, instead of one teaspoon of dried basil you can use 1/2 teaspoon of dried oregano.
2. Parsley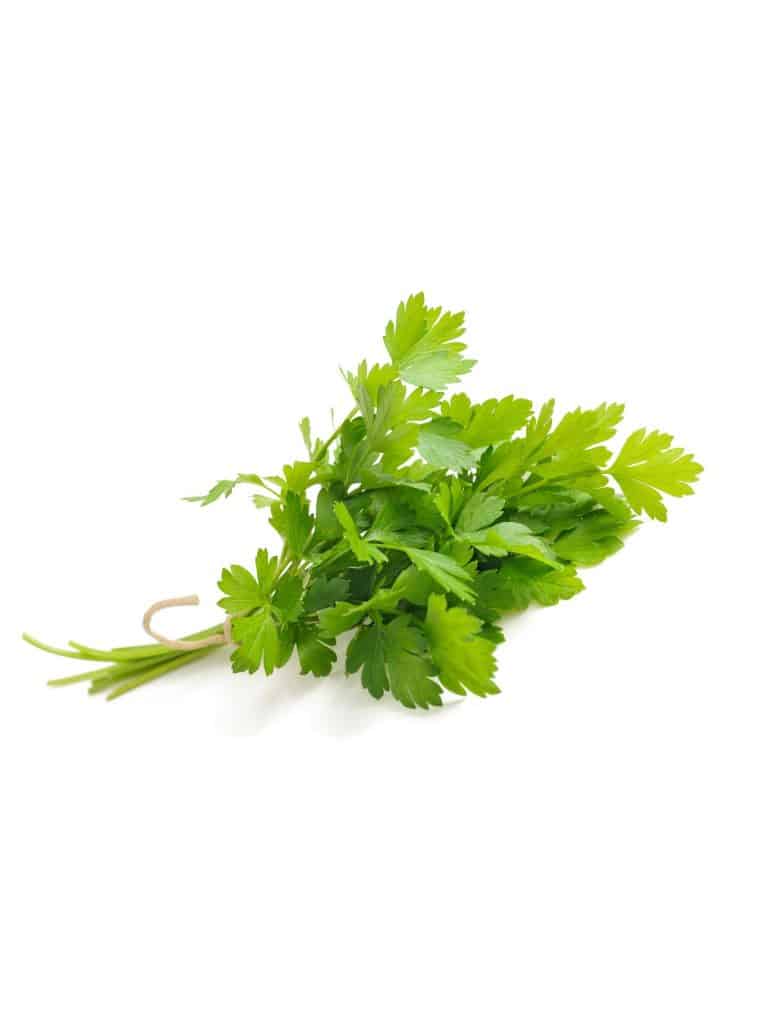 Fresh Parsley is much more flavourful than its dried counterpart. It has a mild peppery flavour and is used in and on a variety of dishes. Parsley shines as a garnish and will add a few style points to any finished dish. If using parsley as a substitute for basil, it is important to use fresh leaves. You can replace basil with parsley at a ratio of 1 to 1. Check out this Parsley Companion Planting Guide to get the most out of your parsley crop!
3. Mint
Fresh mint matches Basil's texture and colour as well as some of the minty notes that basil has. Mint differs from basil in that it can be more bitter. Steer clear of spearmint and opt for traditional mint when substituting basil or you run the risk of having an over-powering candy-like flavour.
4. Spinach
Spinach leaves are soft, green, and juicy much like a basil leaf. They work well when replacing basil in pesto or in stir fry, and when basil's main purpose is to garnish. Unlike basil, spinach has a much more mild flavour and should be used alongside other more flavourful herbs such as oregano or mint! If you use spinach as a basil substitute, opt for fresh leaves rather than frozen.
5. Cilantro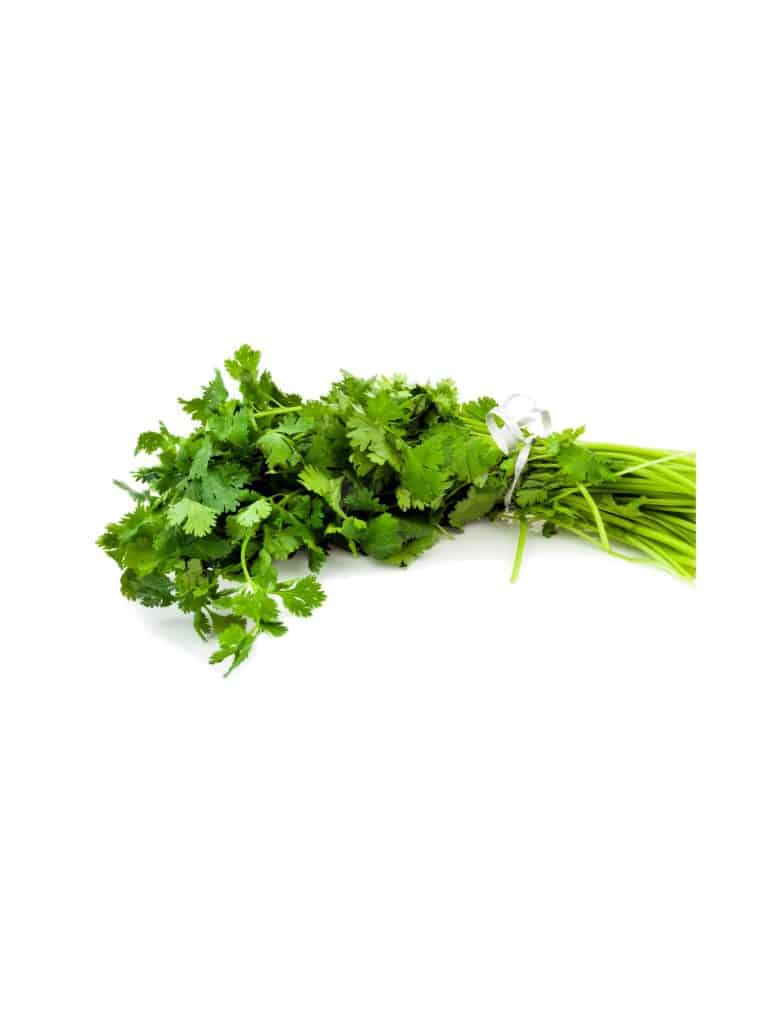 Cilantro is one of those herbs that you either love or hate- I haven't met anyone in the middle. The light leaves and citrusy notes work especially well in Asian recipes, soups, dips, and stir fry. It shines as a garnish as well as when it is cooked into a dish. Less is more when substituting basil with cilantro. I suggest using a 1:2 ratio.
A Few Good Recipes Including Basil
Roasted Garlic Tomato Soup Recipe With Canning Instructions: There is something magical about this homemade canned tomato soup recipe on a cloudy day. Read on to find out how to enjoy this roasted garlic tomato soup fresh or to easily preserve your harvest using a water bath canner or pressure canner.
Watermelon Salad With Feta and Basil: "This Watermelon Feta Salad is summer in a bowl! It's light, bright and refreshing, with a hypnotic combination of sweet-salty, tangy, herbaceous flavors."- Jennifer, Carls Bad Cravings
Pin It!